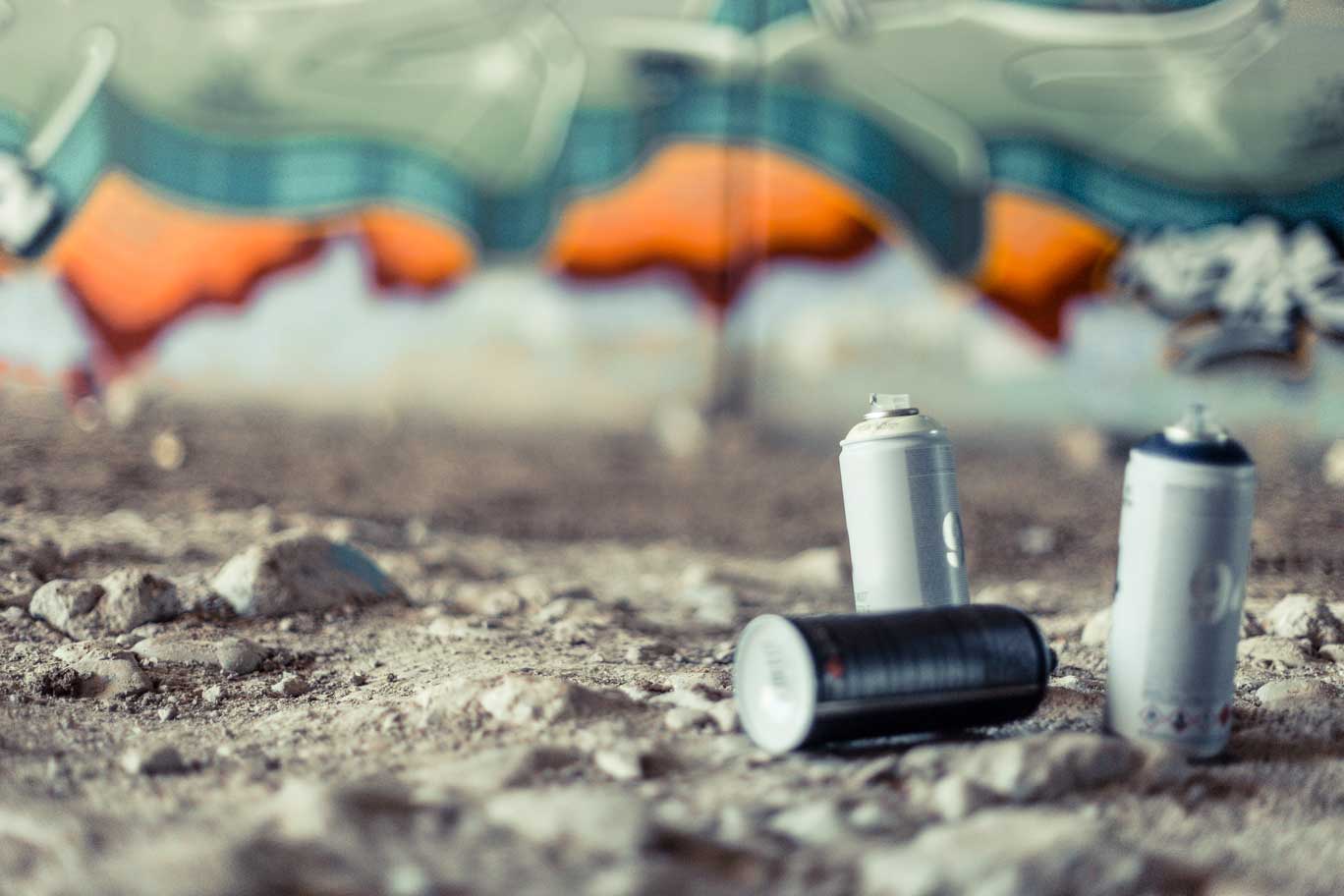 4 Spray Paint Tricks for Graffiti and Street Art
4 Spray Paint Tricks for Graffiti and Street Art
Spray paint is a versatile medium that allows for endless creative possibilities when it comes to graffiti and street art. Whether you're a seasoned pro or a beginner, there are always new tricks to learn and techniques to try. 
Here are 4 spray paint tricks that are sure to up your game when it comes to creating graffiti and street art.
1. Use tape to create crisp lines:
One of the most common challenges when working with spray paint is getting clean, straight lines. To overcome this, try using masking or painter's tape to create sharp, precise lines. Simply apply the tape to the area where you want to create a line, and then spray over it. Once the paint is dry, carefully remove the tape to reveal a clean, straight line. This is surprisingly satisfying actually. 
2. Use a cap you haven't tried before:
The size of the nozzle on your spray paint can affect the overall appearance of your artwork. For example, using a smaller nozzle will create a more detailed, fine line, while a larger nozzle will result in a broader, more sweeping stroke. Experiment with different nozzle sizes to find the one that works best for your style and technique. Try using a stencil cap for your outline or only using an astro fat cap for a whole piece. Sometimes the best outcomes comes from what is unexpected. 
3. Create gradients with multiple passes:
To create a gradient effect, try making multiple passes with different colors of spray paint. Start with the lightest color and work your way to the darkest, overlapping each pass as you go. This will create a seamless transition from one color to the next. This might sound as a basic graffiti trick, but we challenge you to make gradients between colors that are far from each other so it's more difficult making a seamless transition. Tak a picture of the outcome and ask your friends if they can spot where the transition begins and where it ends – the end goal is to not be able to do this! 
4. Create a splatter effect:
For a fun, textured effect, try using a straw to splatter your paint onto the surface. Dip the end of the straw into the paint, and then blow through it to create a splatter effect. You can also use this technique to create a speckled look by tapping the end of the straw against the surface instead of blowing through it. You can also turn a can upside down and spray into the bottom of it to use it as a small "container" (or the lid on some cans) for paint for you to throw on your graffiti pieces. The artist SWET does this a lot.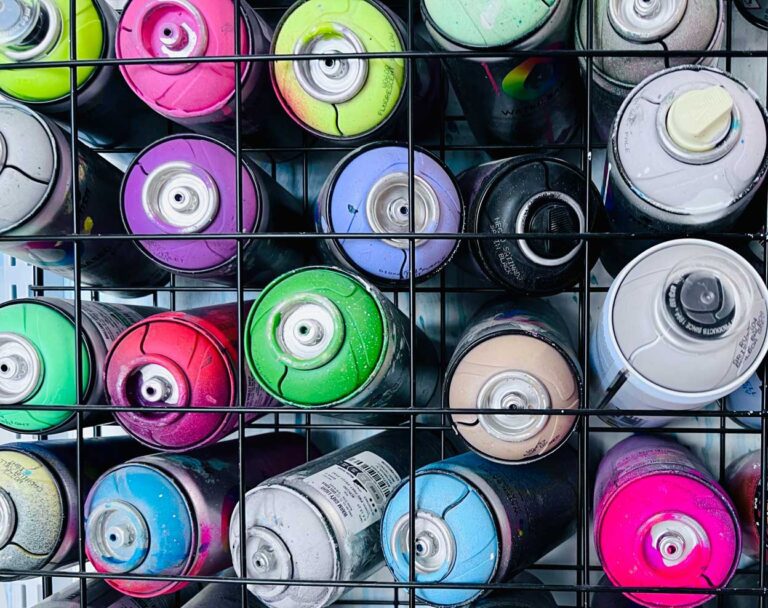 Graffiti is fun and should be all about being creative and free in the process. With these 4 tricks up your sleeve, you'll be well on your way to creating stunning works of graffiti art Whether you're using tape to create crisp lines, experimenting with different cap sizes, creating gradients with multiple passes or using lids to splatter paint there are endless possibilities for what you can create with spray paint.
If you want to learn more about graffiti and how to do graffiti pieces we recommend you checking out our class right here: