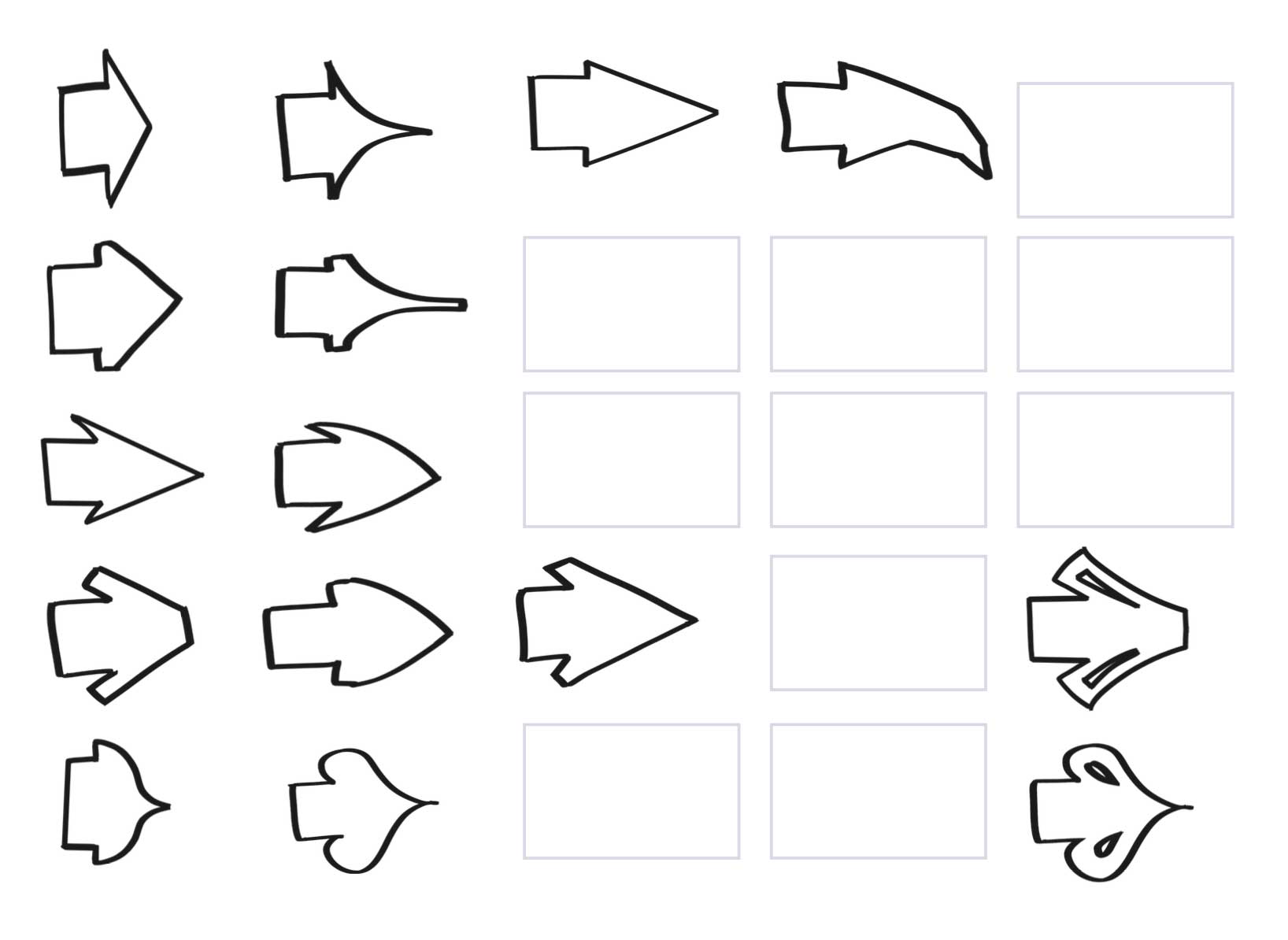 Graffiti arrows – add them to your piece!
THEY'RE IN EVERY GREAT PIECE
Adding arrows to your piece to add style and fill out the empty space, is something considered as a key element when making a graffiti piece. Arrows come in many different shapes and sizes and should be complimenting the overall style of the piece. Most writers have their own specific style of arrows that they prefer as a part of their overall style. Arrows are rarely seen in graffiti throw ups since they, as stated above, "belong" to graffiti pieces. 
EXERCISE:
1: Take one of your old piece drawings and look at it. Where can you fit in new arrows? Are there some old arrows you would like to remove? Redo the sketch and try to implement a new style of graffiti arrows to see how that impacts the overall look of your graffiti piece. 
2: Can you invent your own arrows?
3: Fill in the empty blocks on the picture below this and try to keep up with the style in the line. Can you figure out the system? 
4. Go online, find five different pieces with different style arrows in them. Draw these arrows on paper to see how they feel to draw!
Here are examples of some of the most commonly used arrows. Try to see which ones fit your pieces and style the best.