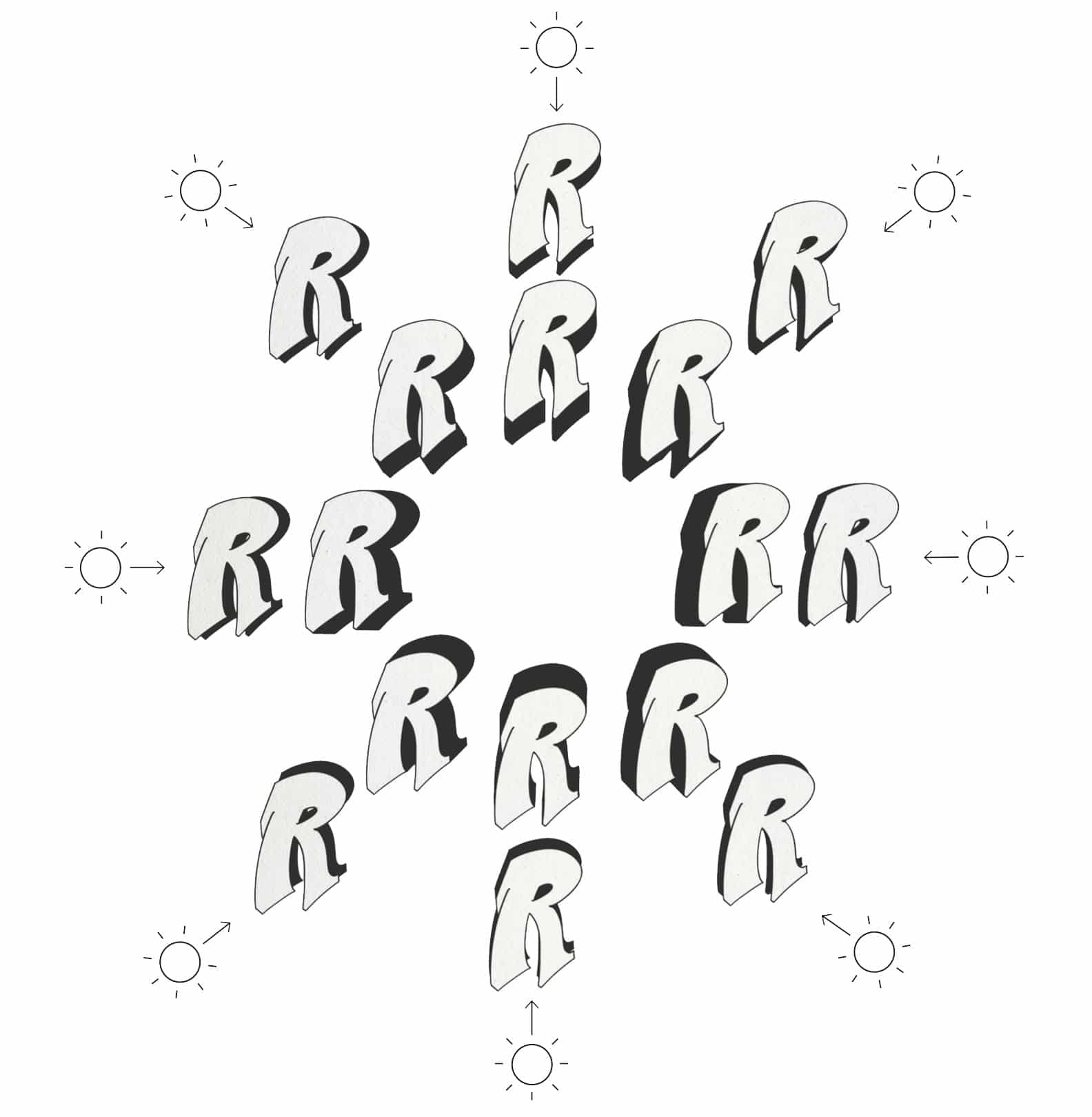 How to do Graffiti Shadows – Drop down and 3D shadows
How to do graffiti shadows – What are shadows?
ESSENTIAL IN GRAFFITI
Shadows are essential to the overall expression of your Piece or Throw Up. They add depth and makes your work a lot more interesting to look at. There is two overall approaches for making different shadows. Drop down- and 3D-shadows.
COMMON SHADOW MISTAKES
Here you can see some common mistakes students make the first times trying to make a 3D shadow.
WHEEL OF SHADOW
Here you can see the same letter being lit from 8 different directions and how each shadow would look like accordingly. Inner circle is 3D-shadows and outer circle is drop down shadows. Return to this wheel for future shadow-reference when you get unsure. 
An exercise that will train your eyes and brain on how to do shadows is to make a letter 16 times as done with the R beneath. After you have done that, add drop down graffiti shadows to the outer ring and 3D graffiti shadows to the inner ring. All shadows should be following the "suns light" in order to be theoretically correct.
ADD SHADOW TO A PIECE
When adding shadow to a Piece and not just one letter, view the Piece as one coherent shape and draw the shadows accordingly. This means that the letters of each shadow shouldn't be in front of the next letter coming.
VANISHING POINT 3D SHADOW
These shadows follow a vanishing point illustrated by the red dots. The vanishing point can be located anywhere on your sketch – simply follow the guidelines for 3D-shadows.
Do you want to learn more about graffiti shadows and how to paint them on a real wall? Check out our course "GRAFFITI FUNDAMENTALS" teaching just that right HERE
If you want to see a writer using different types of interesting graffiti shadows, check out Montana Colors blogpost about the writer Mr Sork right HERE