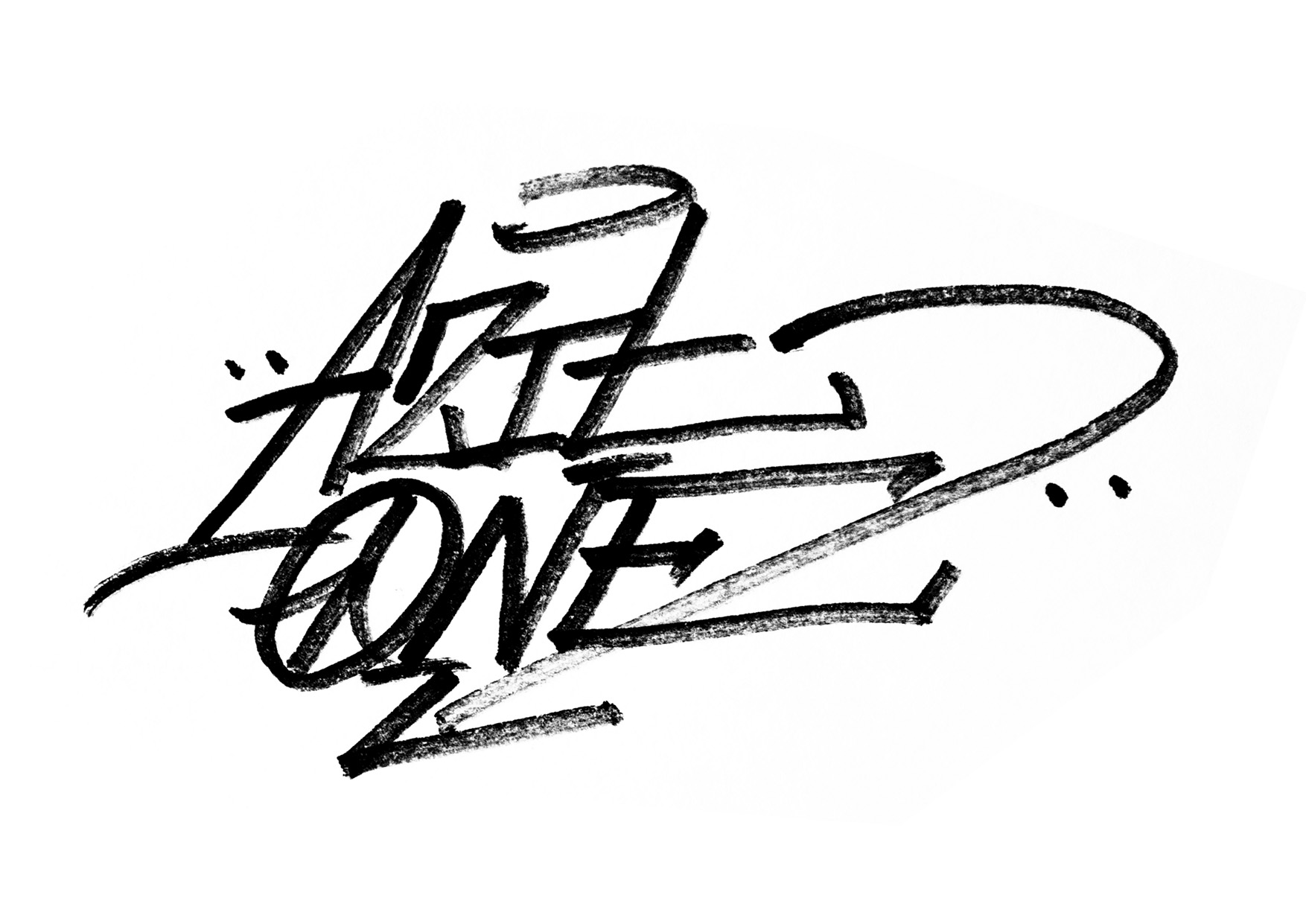 Meet Graffiti Writer AZIT
Meet graffiti writer AZIT
Why did you start writing?
At a young age, graffiti caught my attention. I was blown away by the colors, characters and the way letters came out with arrows, 3D and bubble backgrounds, all full of personality and attitude. It all spoke to me, so I wanted to do it too. At this time in my youth, I felt like I didn't belong anywhere. I needed something that was for me, a free space to push limits for how I perceived myself and society as a whole. Graffiti gave me a needed outlet in my teenage years. It actually still does.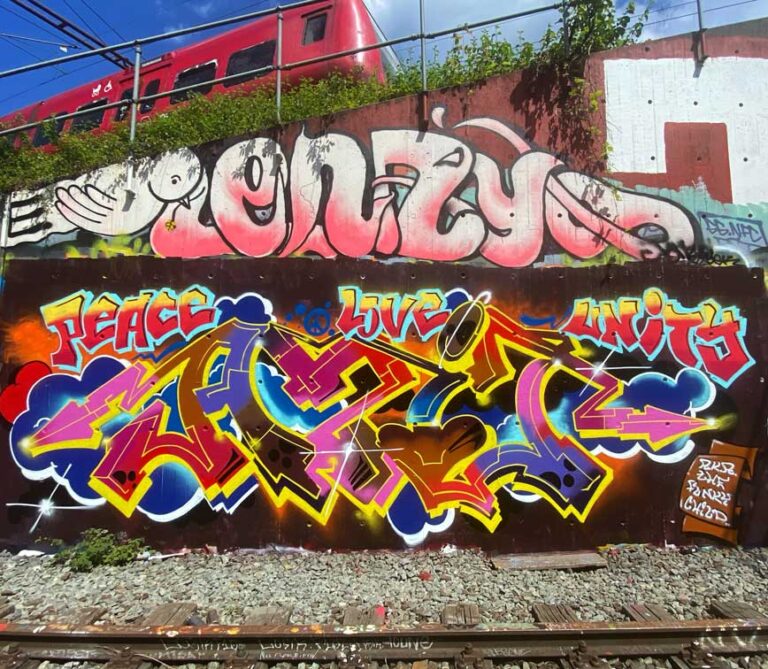 What is your best memory connected to graffiti?
Best memories involve travelling and visits from other countries. Through friendships I have gotten through graffiti and the opportunity to see other cities in another way than a tourist normally gets to do. 
I remember one summer; I was young and living in a small studioapartment. Through that summer, I went travelling to paint and when I was at home, my place was packed with friends from other countries. A few times I had to say no to people who was writing to me if they could stay, simply because there was no room.
Times have changed and now I have a family so the days of constant visits are over. They are still precious memories of vandalism, creativity and beers, while being young and careless.
Living on a day-to-day basis writing graffiti with good friends.
Tell me about the first time you remember painting graffiti
I had no idea how to start, all I knew was that I wanted to paint a piece. Since I had no one to teach me and the internet wasn't an option, as it is today, I had to figure it out by myself. So I took a carpenter's pencil from my dad and sketched up the piece, before doing fill-ins with spray. I made a piece with my first name 'Spel'. Sadly I've lost the picture of the piece but I still remember how it looked.
There was no outline, only 3D effect. Next to it I attempted doing a scroll. It left me with the feeling that painting was not as easy as I imagined.
How do you write your tag?
For the first 20 years I wrote 'Dirt'. Many still call me by that tag actually. I had grown tired of the letters even though I loved the name.
However, creatively I felt stuck. I had a dream one night where I was doing a sketch with the name Azit. I woke up feeling excited and went straight out doing a piece that looked like what I saw in my dream.
From that day Azit has been my tag. I love the letters and I keep getting new ideas with those 4 letters.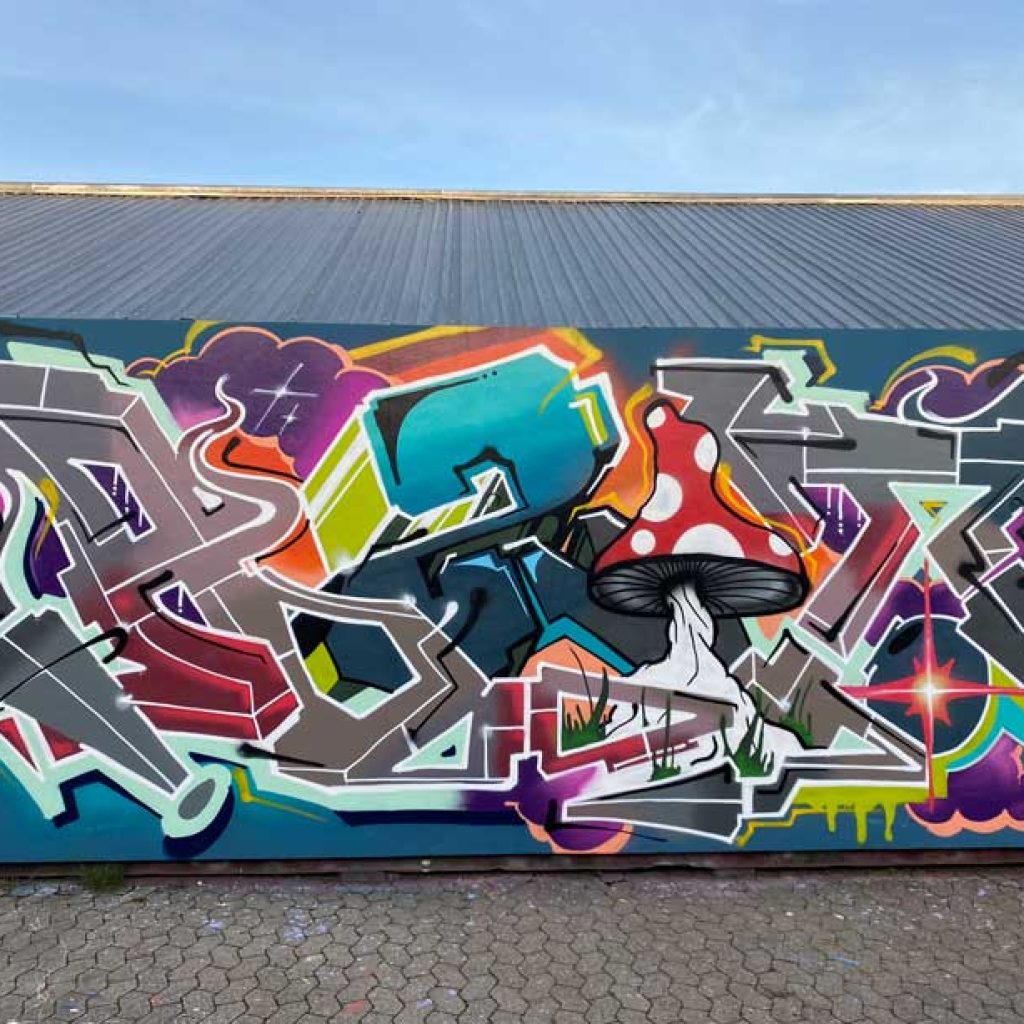 What were the biggest challenges when starting to do graffiti?
Besides the fact that it took me years before I started to like what I was painting. Back then there weren't that many colours you could wish for as there is today. So in order to get nice colors you had to mix them up.This was done by putting one can in the freezer, to take the pressure out of it. By doing this you could put paint into it from another can.
My mom was convinced that the can would blow up from being in the freezer, leaving her freezer looking like a rainbow. She was anything but happy with that idea.
This was an on going fight we had for years. Whenever she wasn't home, I would fill up the freezer with my cans and more often than not, she would be home before they were ready to mix. Leaving us having the same argument for the 100th time, always ending with me not getting my cans mixed that day.
In other words, getting the right colours was a huge challenge back then. It makes me smile when I think about it now. Sorry mom…
Three best advises for new graffiti writers?
1.Do it for yourself. Don't care too much about what others think graffiti is. Figure that part out for yourself.
2.Learn the basics first and then break the rules to your liking.
3.The last one should be simple. Have fun with it.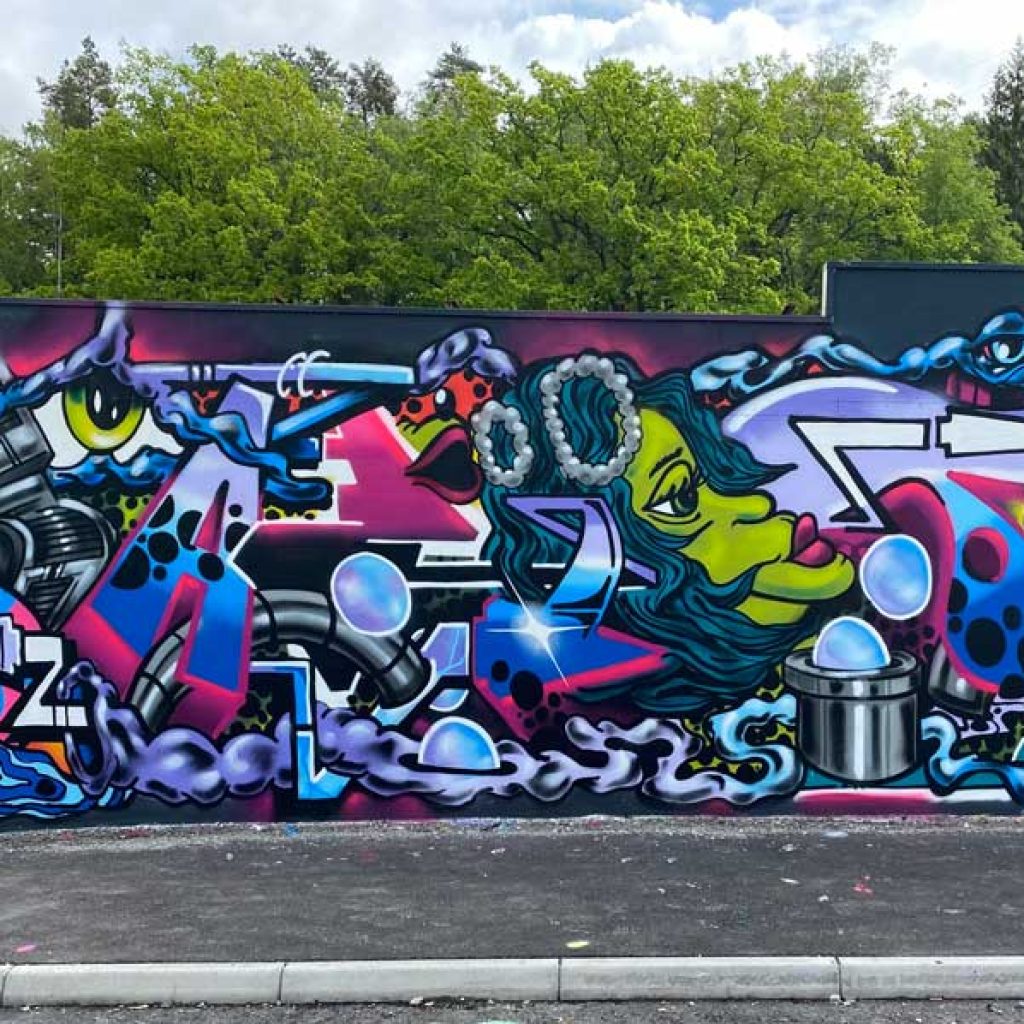 Graffiti helped me abandon that idea, in exchange for a much more creative life.
We asked AZIT to make a GraffitiBible tag in his style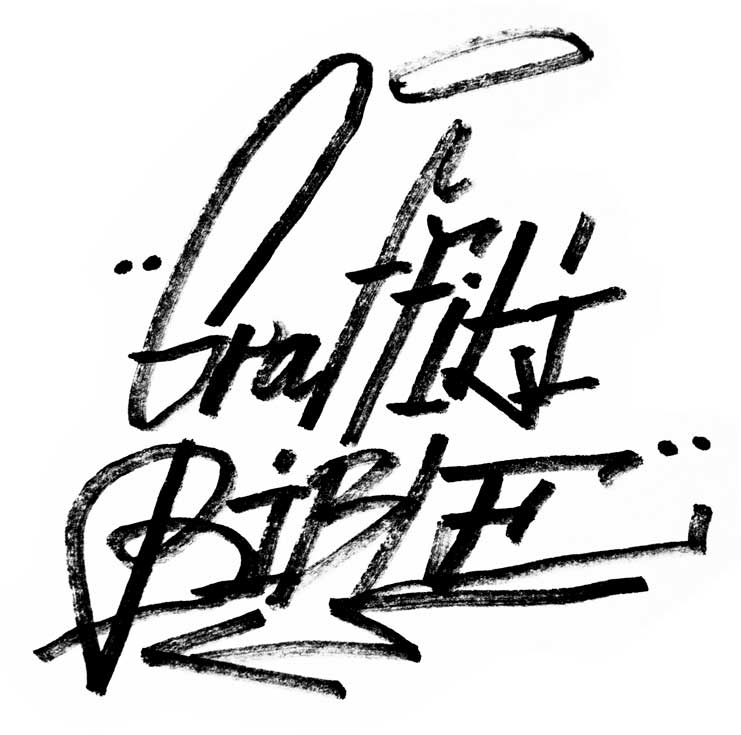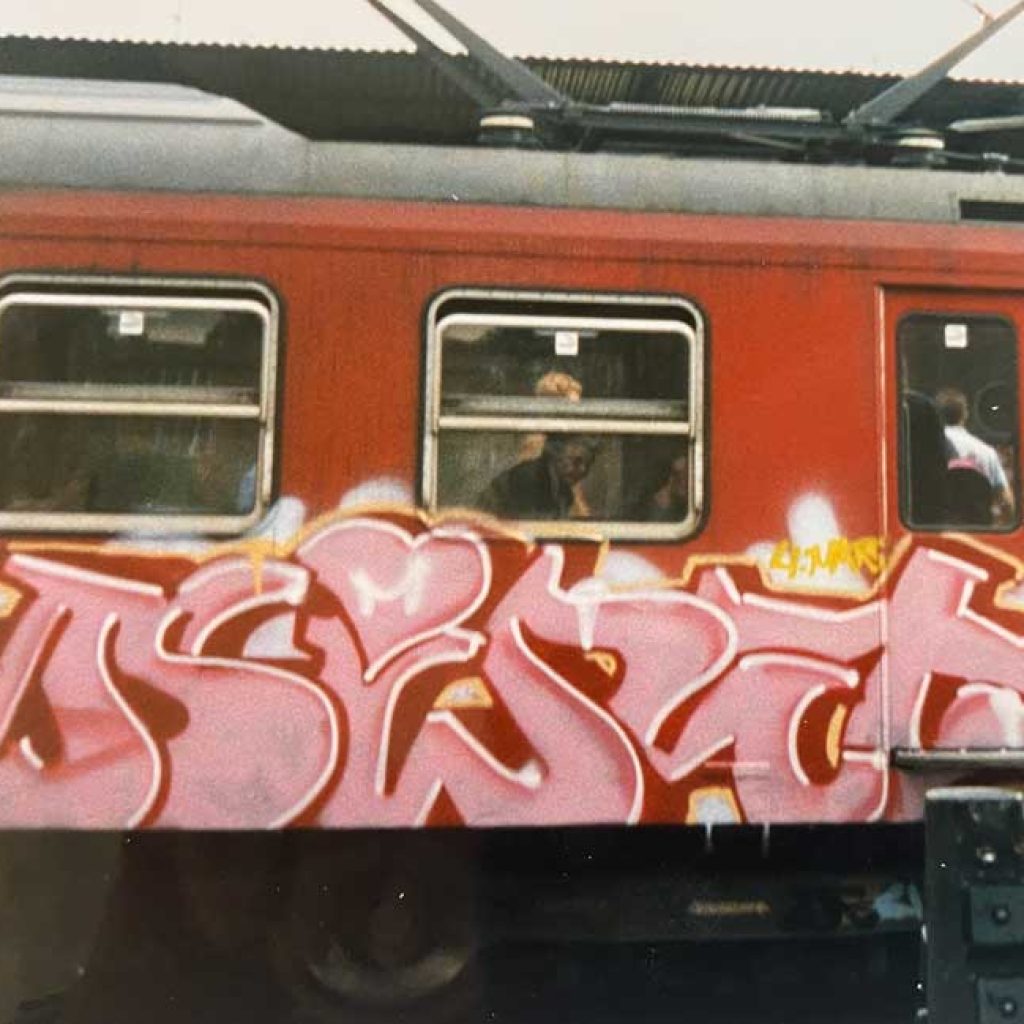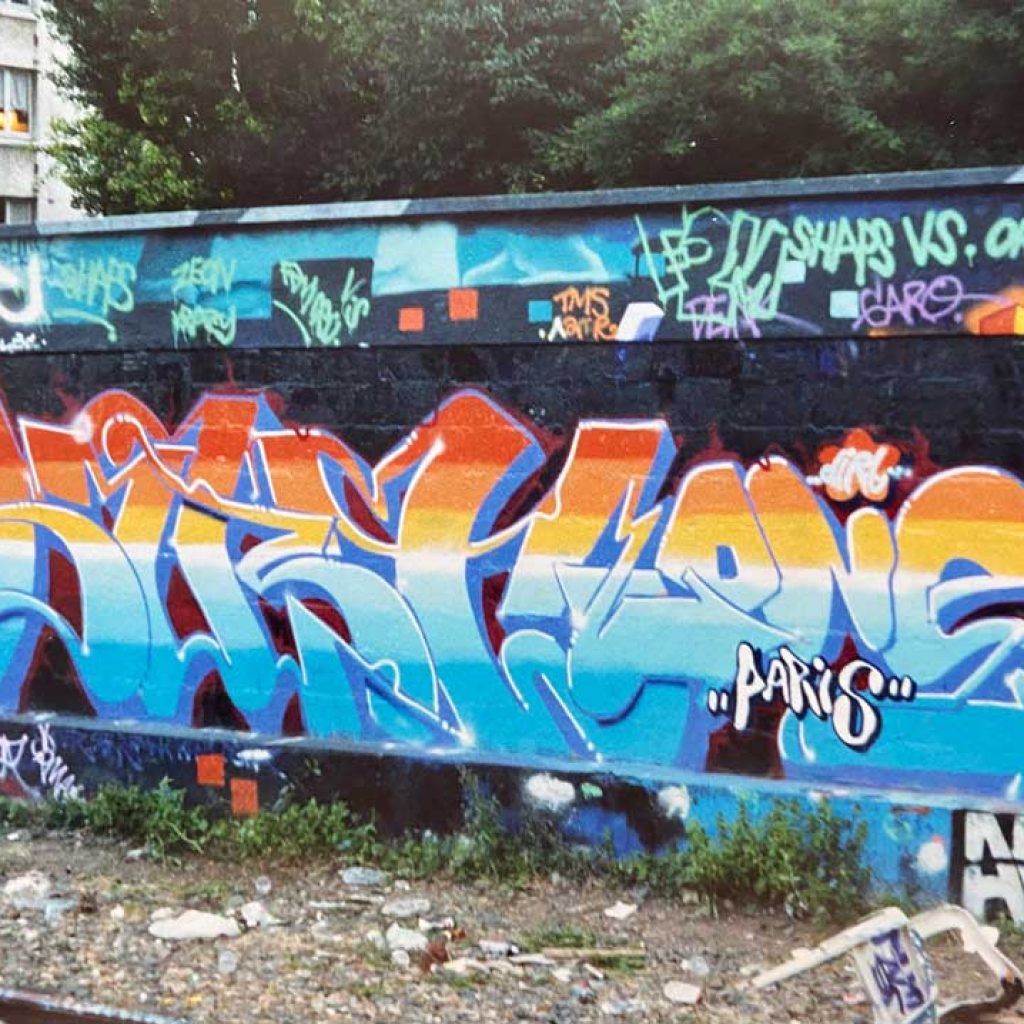 Analysis of piece from AZIT
We have analyzed a piece from AZIT and looked deeper into the details of the piece.