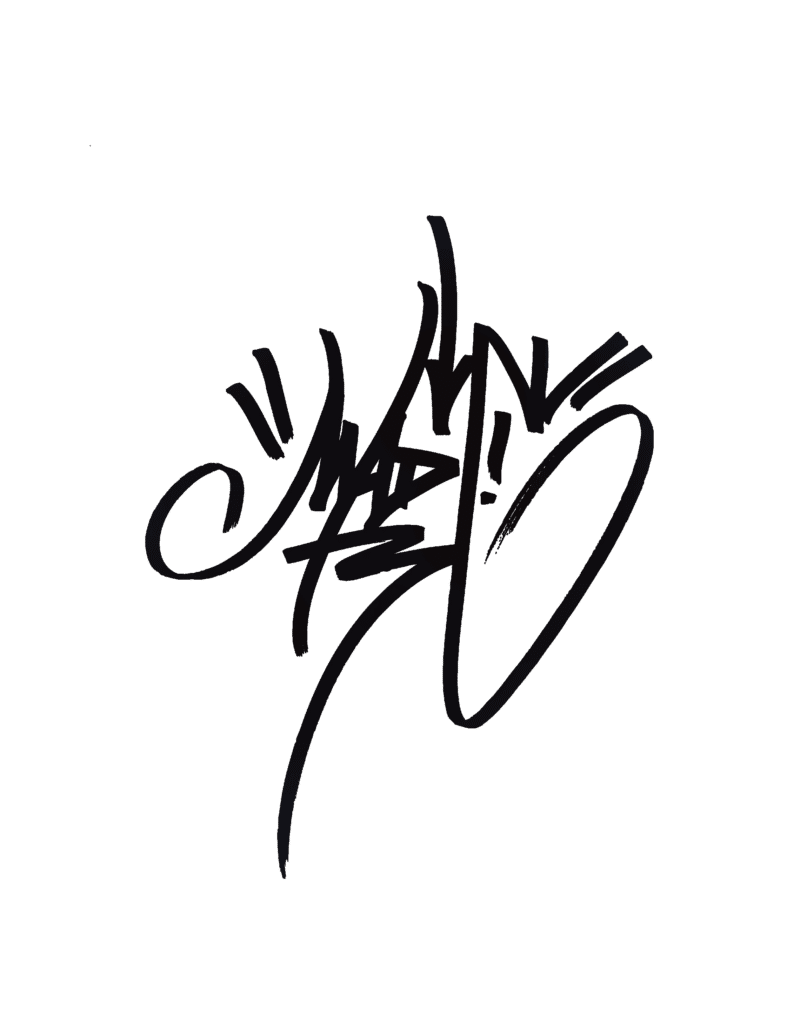 Meet Graffiti Writer MadC
Meet graffiti writer MADC
MADC has over 25 years of constant contact with the world og graffiti and street art. You can find her work on walls and galleries around the world. She started as a teenager with a spray can in her hands and worked her to the top.
What is the first memory you have of graffiti?
That is funny, because it is actually from Denmark. I was 15 at that point – I went with my parents on a trip to Scandinavia, and as we passed through Copenhagen, I saw a wall that had been painted, and it said "Hollywood" in straight letters, that were pink and green ish. I asked my dad to take a picture of it and at home he printed it for me. I remember, that I analyzed this photograph for two hours. Just trying to understand how it was painted, like what came first – the filling, the background, the outline, everything. So just from starring at it for hours, I actually learned how to do graffiti. It was a big part for me, how I learned graffiti, that I actually saw real life graffiti. I was living at the country side, so I could only read about it or see it, when I traveled.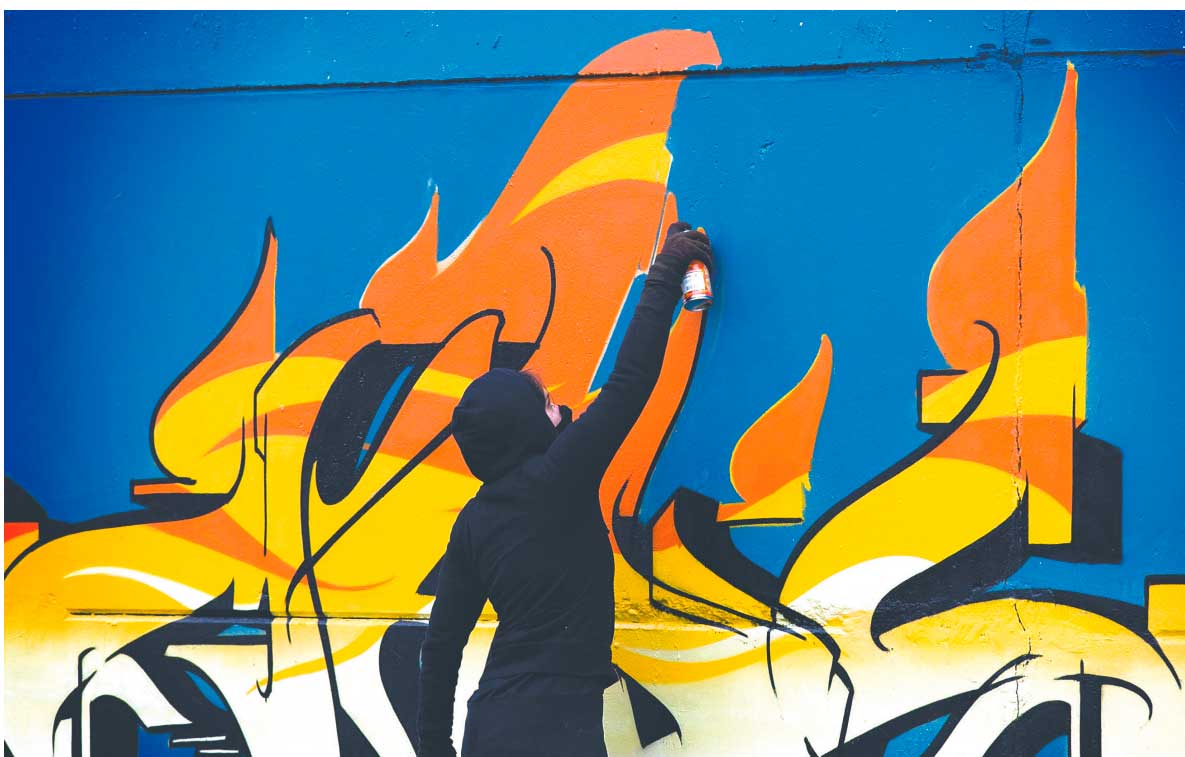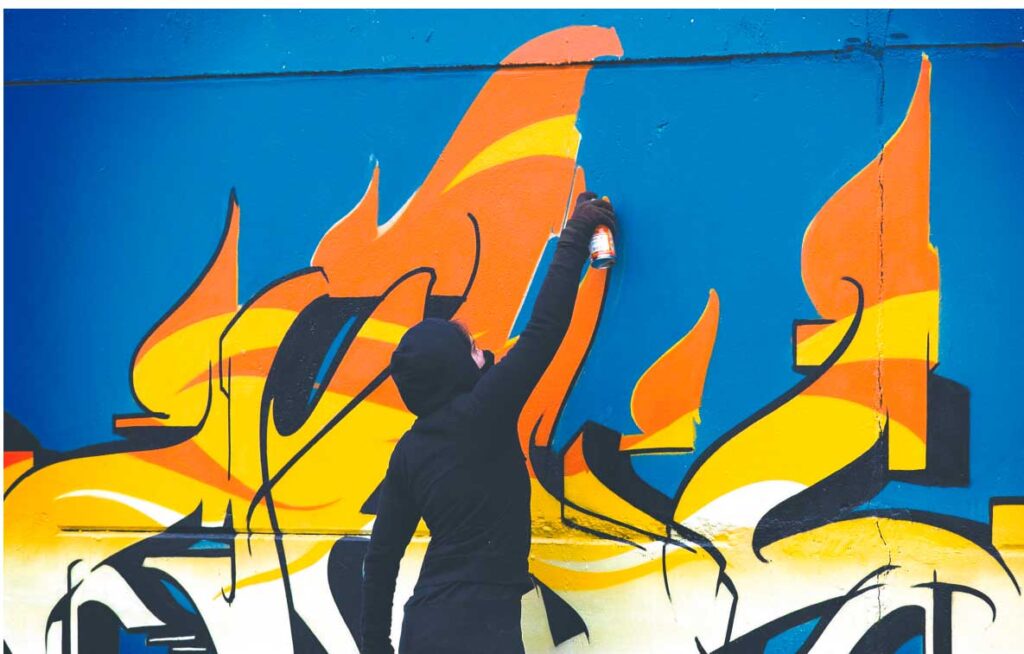 Where did the name MADC come from? Did you write something before MADC?
I did a lot of different things. I did CLYDE from Bonnie and Clyde. I did SHIP. Just things I thought were interesting and that just popped into my head. In the end when I made paintings with the first writers from my area, we were just two or three. We had a wall, which we could actually paint, and I came there, and I was super excited. So, I was re – ally like this little bunny-rabbit jumping up and down. I was really hyperactive. They were always like "Oh god. The little ADHD one is here again". So, they always said, that I was a bit crazy just because I was so super excited, you know. So I said "Okay. Let's try some – thing with MAD." But of course MAD itself was there already, because of SEENs brother, and then, I just chose the first letter from my name, C, which was a horrible decision, be – cause making D and C flow nicely after an M and an A is quite a challenge.
If you MADC were to inspire a person sitting with spray cans in their hands in front of you, about to go out and do their first piece – what would you say to them?
What I always say is "Enjoy it", because that is key. If you just try to impress somebody, you are not gonna stick with it. This is a super tough business, and you are only going to get through it and get somewhere, if it really comes from deep inside of you. If that is not the case, just try it. Go home. Leave it. Graffiti is for me, in one word: freedom. I had to fight all my life, but now I live a completely free life, and when I look at my friends, I see this is hardly possible for anybody else. I don't have a 9-5 job. I decide, what I want to paint. I decide every morning, what I want to do. Of course, it took and takes a lot of hard work, I also have two kids, but it's still possible. I showed my kids the whole world. I just took them with me around the globe, before Covid when that was still possible. I have everything that normal society expects of you. I have an education, a nice place to live, I have kids, I have a family, I have money, I have a car, so all these things that matter to society. But at the same time, I don't have all the shit, that comes with it, like someone telling me what to do every day. So basically, I really reached freedom. I can decide, what to do with my life, and I can be myself.
I was always my own biggest enemy and worst judge, so that probably was also, why people didn't care to criticize me in the beginning, because nobody could criticize me as good, as i already did.
Want to start doing graffiti like MADC? 
Then start with our Procreate Graffiti brushes.
⁠