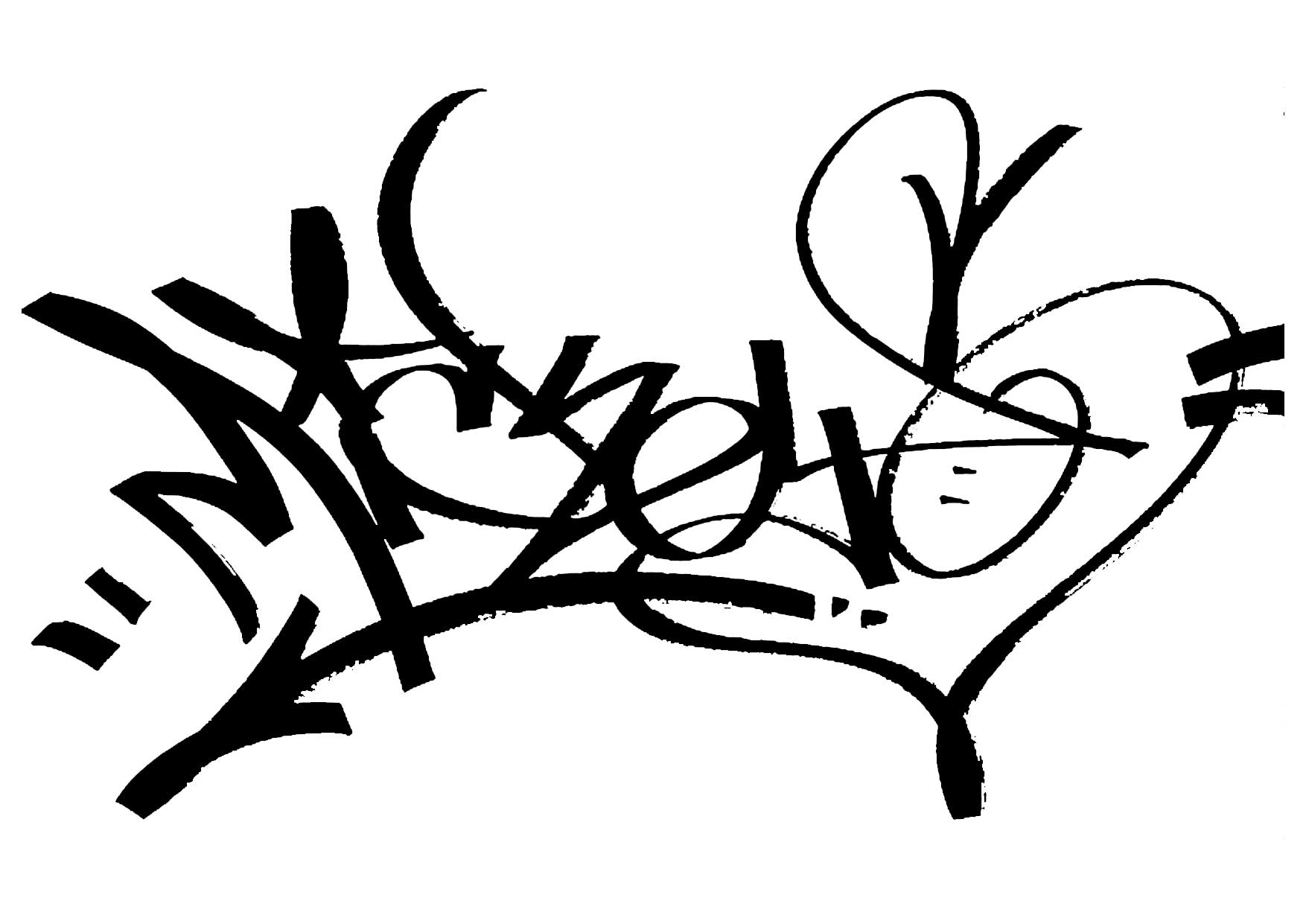 Meet graffiti writer MICKEY
Meet graffiti writer MICKEY
MICKEY is one of the world's first and most well known female graffiti writers.
We have asked MICKEY a couple of questions about her time in the graffiti world.
The first time I had a spray can in my hands
In 1983, I decided I wanted to start writing graffiti – I was 13 at the time. I remember, that I still had half a can of metallic blue from painting my BMX somewhere in the shed of the house. I went looking for the can, I found it, I tried it and it was still working!
We were living in a village-like suburbia of the city and I had to commute with bus a lot, so I put the can into my sports bag on my way to the city. My first tag with a can ever was on the back seat of the city bus going to my softball training, while the bus was driving. That first tag felt good. I don't understand that the bus driver didn't smell it (laughs). I think, I painted two or three other tags in the city with this can afterwards, and then it was empty.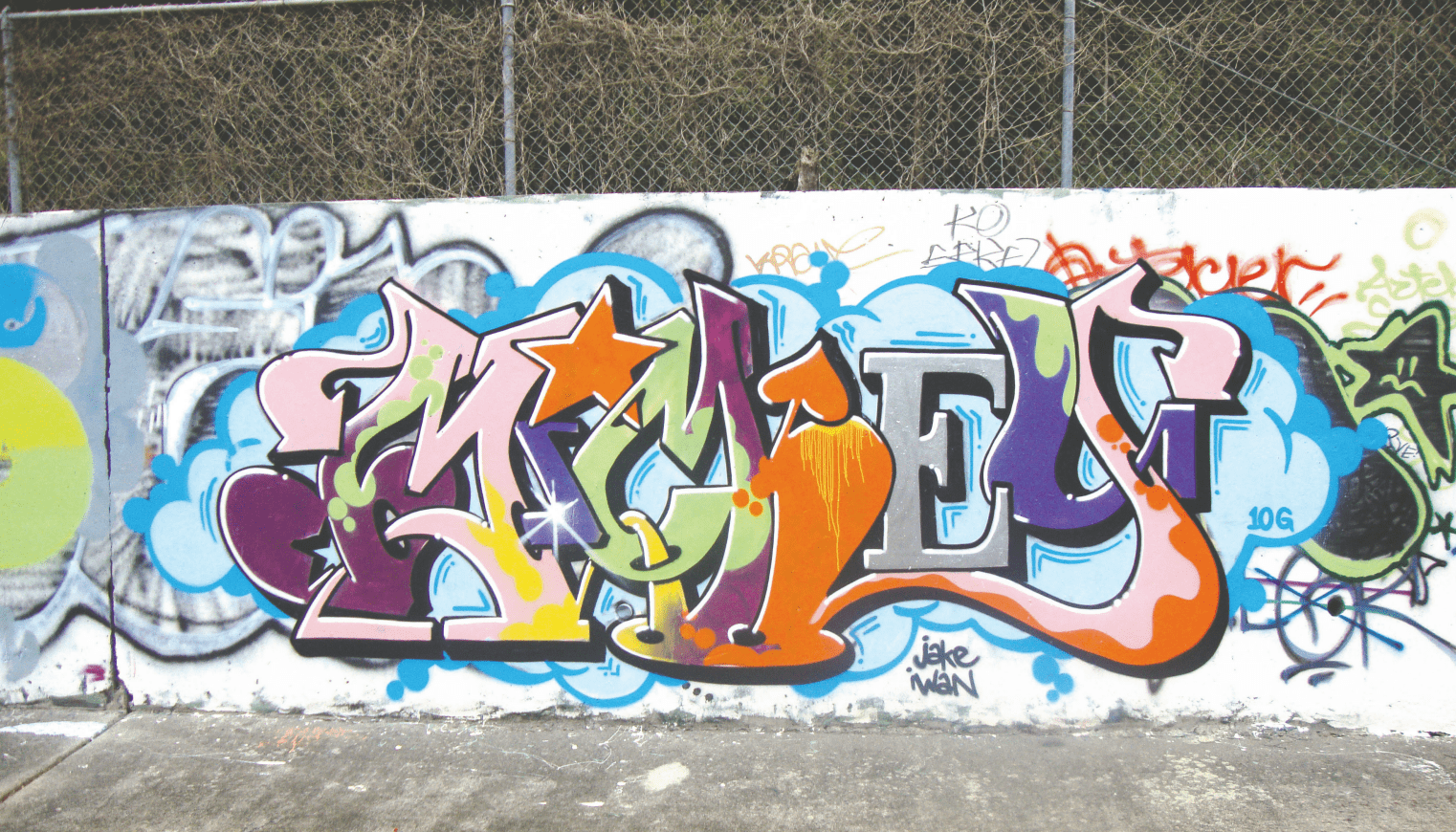 Who do you think impacted you and your style the most throughout the years to become?
My first influences were the local writers of Groningen and the city of Den Haag around 1980-'82. They had no New York style yet, but it was graffiti, and I liked it as a kid already at the age of 10. Pinox'82 was king in Groningen around 1984. He was my very first influence in graffiti. In recent years he has been my tattoo teacher and again a huge influence in a new part of my carreer. When New York graffiti and the books such as Subway Art came, everything changed of course. LADY PINK was the only woman in the book, and she also starred in Wild Style, a movie that we finally got our hands on somewhere in the mid late 80's. She has been a huge influence for me. Not so much style-wise, but as a person, and as the only other woman that I knew who was doing graffiti. 
In the early 90s to mid 2000s the top writers from my crew TFP influenced me tremendously: SENTO, STAK, KASE2, NOAH, PURE, MILK, NEON, CAMNOZ, ATOME and KAMI. When I started exploring styles and the city of New York in 1993 The TMBcrew: IZ THE WIZ, SACH, SAR, CAVS. And BLADE of course. Blade has been a very dear friend to me. He has shown me a lot about the art world. QUIK stayed in Groningen for some years. We could talk about style for hours. Alan Ket, who now runs The Museum of Graffiti in Miami, for a longlasting friendship and our similar moves into graffiti-curatorship. There are many more and I am grateful to all of them. The last but best in this line up is JAKE AOD. He knows why
What advice would you give yourself as a younger graffiti writer? ⁠
An advice from me to young starting writers is definitely: first learn the laws of traditional graffiti. Know what an outline is, how you paint an outline, what a fill-in is, a highlight and background. How things work. They are based on traditional advertisement lettering rules, and these rules still count. If you want to have your name readable from a distance, you gotta use a thicker outline or a thick 3D, and don't use light blue in the fillings and background. Go work with the ancient laws before you start trying other things. And draw! It is also very important to make drawings. You can clearly see, which writers draw a lot and who doesn't.
"The most important thing for me is, when you go writing, you
develop style. For me that is, what it was built on from the very, very first moment."
You can read more about MICKEY and her projects in the book:
Graffitbible – a complete guide on how to do graffiti.
⁠